What is the EBS Research Hub?
The mission of the EBS Research Hub is to create an innovative platform to facilitate the interaction between the research community, the business sector and EU policymakers.
Building on its 15 years of experience and its extensive network of companies, associations, governments and NGOs from across all sectors; EBS is in a prime position to set-up a constructive and long-lasting dialogue between science, society and the business sector. EBS is proud to be part of the development of applied research tackling concrete issues based on the needs of society and industry. The EBS Research Hub is a key partner in the process of communications, exploitation, advocacy and dissemination of research findings to help foster a pragmatic university-industry-policy relationship.
What are Research Hub Events?
EBS specializes in reaffirming the connection between research, business and policy and hosts events to bring together the Research Hub projects and our network. The next Research Hub Event will be held at EBS 2019.
EBS is currently involved in two projects sponsored by the European Commission, EntreCompEdu (Erasmus+) and SHERPA (Horizon2020).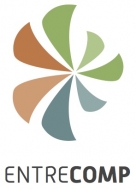 'Developing teachers' entrepreneurial skills'
EntreCompEdu works to promote entrepreneurial education in schools. We need to reduce the increasing mismatch between the skills our education systems are delivering and the needs of society which is damaging the aspirations of Europe's young people and, ultimately their future well-being and prosperity.
We want to empower teachers to rethink the skills they have and how they can be used, by seeing their own strengths and using them to improve the quality (and inclusiveness) of school education. We will build a bridge from the classroom through making direct policy and practice-based links between the professionalisation of teachers, educators and leaders and how this can be supported by developing the capacity of teachers to deliver entrepreneurship education through their teaching.
EBS is proud to collaborate on the Communication and Advocacy work packages of this project.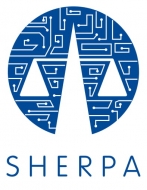 'What are the ethical and human rights implications of Smart Information Systems?'
Looking towards the future of technology, SHERPA is a project that will investigate, analyse and synthesise our understanding of the ways in which Smart Information Systems impact ethics and human rights issues.
Now is the time to harness the benefits of SIS and simultaneously address their downsides. The SHERPA project is uniquely placed to guide the ongoing debate, focus it and develop actionable recommendations and advocate them to ensure that SIS promote the public good.
SHERPA aims to clarify and exemplify the ethical and human rights issues of SIS through a series of methods:
Developing 10 case studies and 5 future-looking scenarios.
Spelling out ethical and social tensions and their role in the current human rights framework.
Working closely with 45 stakeholders throughout the project to conduct both a large-scale online survey of 1,000 European Citizens and a Delphi study with 60 experts.
10 short videos to demonstrate the steps of the project.
Disseminate and Communicate these findings with stakeholders and the public
EBS is proud to manage the work package on Communications, Exploitation and Advocacy.
Please contact Anya Gregory at ag@ebsummit.eu or Joanna Nowak at jn@ebsummit.eu to discuss research partnership opportunities.